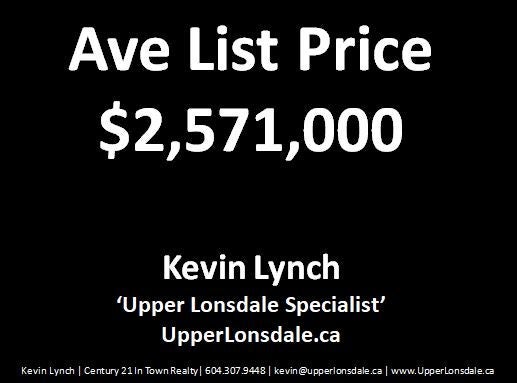 Upper Lonsdale real estate:
Listing count is decreasing in the Christmas holiday season as expected.  The listing count usually increases in the new year but the listing count 
There are currently 28 detached homes for sale in Upper Lonsdale ranging in asking price from $1,228,000 to $5,280,000.  The average time on the market for the active listings is 53 days.  Many of the listings have come off the market and then relist at a new price so the average is likely another 20 to 30 more days.  The average list price is $2,571,249.  
Upper Lonsdale sales in the month of December:
There were 4 Upper Lonsdale sales on the month with one over $2M at $2,450,000 and three sale between $1,500,000 and $1,600,000.  
The total number of sales in Upper Lonsdale year to date is exactly 100.  72 of those sale were under $2 million; 23 sales between $2M and $3M; 4 sales in the $3M range and the highest price sale of the year at $4,130,000.
For a comprehensive market review or to find out what your homes is worth, call or text me at 604.307.9448 or if you want a quick over the phone evaluation simply email or text your address or click here for your free, 
quick and easy evaluation of your home
.