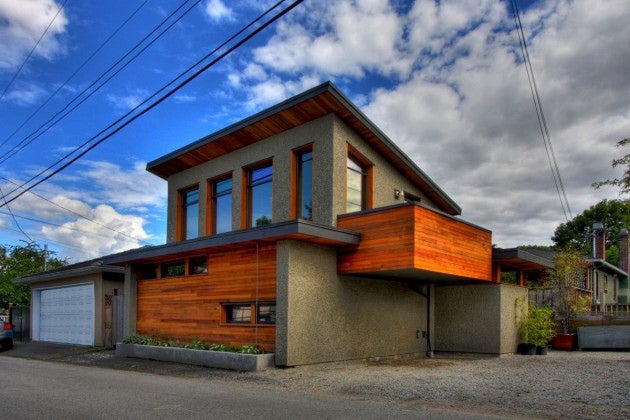 As cost of living increase and affordability become a growing issue for both home owners and tenants, the City and District of North Vancouver should look to the future and consider the stratafication of carriage homes for the potential of selling them independently from houses.  
Recently I received an inquiry from a City of North Vancouver home owner who has built a laneway home asking what happened to the talks about stratification for these types of units.  They built this with the intention that in the future the City would allow them to be sold.  

I pulled up a North Shore News article from July 6, 2022 that read:
If we want to improve affordability and create more housing, it's time for the City of North Vancouver to allow the stratification of coach houses.
It is well known that people with regular incomes are being priced out of the city as land is expensive and construction costs prohibitive. Owners would be more likely to build coach houses if they had the option to sell them. Density could be improved without changing the character of residential neighbourhoods.
If we want to give more people interesting options beyond building more small condos and high rise developments, these are good options that would allow a better and softer increase of density.  


Recently, I sent an email to the City of North Vancouver asking if they are planning to allow the sale of coach houses in the foreseeable future.  I will post response here once I hear back.
District of North Vancouver:
I have noticed there are a growing number of coach houses being built in the City of North Vancouver; if you are curious or seriously interested, the best first step is to call a carriage home building specialist.  They will be able to answer your questions like, how long is the process, do you have design templates to work from or do I need to hire an architect, what is the cost to build per square foot now, do you have recent local samples I can drive by to see your work, do you have good clients that will tell me about your business, etc.